What's New at MBQ

The elves, one elf in particular (Patricia), have been busy sewing samples during quarantine these past few months. Since all of the quilt shows we were scheduled to be a vendor at this year had to cancel, I thought it was time to share some of the new kits we have available!


(click here)
Our kit, In Addition to All Hallow's Eve, features the popular Moda fabric line All Hallow's Eve by Fig Tree Quilts. The taupe background fabric makes this a perfect quilt to display during the Fall season.



(click here)
The Japanese art of folding paper, Origami, is the feature of this quilt made up of fabrics in navy, teal, grey and cream. The pattern Stacked, by Sweetwater, is quick and easy to make using a jelly roll and sashing fabrics.



(click here)
These baskets are happy, scrappy and "sew" much fun to make! Corey Yoder's Sugarcreek fabric line for Moda was the perfect combination of sunny floral cottons and woven fabrics to fill these pretty brown baskets with coral, pink, yellow, blue, green and grey scraps.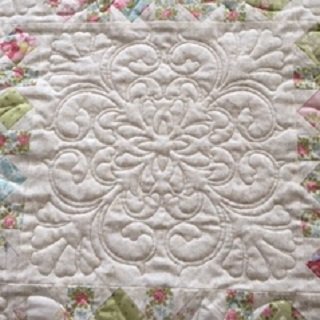 (click here)

Brenda Riddle's Bramble Cottage fabric line gives our Olivia quilt the romantic feel of a vintage quilt found buried in a trunk from long ago. The open spaces in between the pieced blocks are perfect for showcasing your favorite machine or hand quilting designs.






(click here)


This '53 Ford pickup belonged to my Dad. My son loved that old truck almost as much as he loved his Grandpa Laddie. I don't know who was more excited when I signed over the title to him for his birthday in May...him or me! The joy he's gotten in driving "Old Blue" around town, especially with his Cousin Jeremy, who was home this summer to help with harvest, warmed my heart. They shared G'pa Laddie stories and laughter the entire time they were rolling down the open road. Life doesn't get much better than that my friends.

(The quilt pictured is called Cultivate Kindness and is available on our website! )

Happy Quilting~
Juli